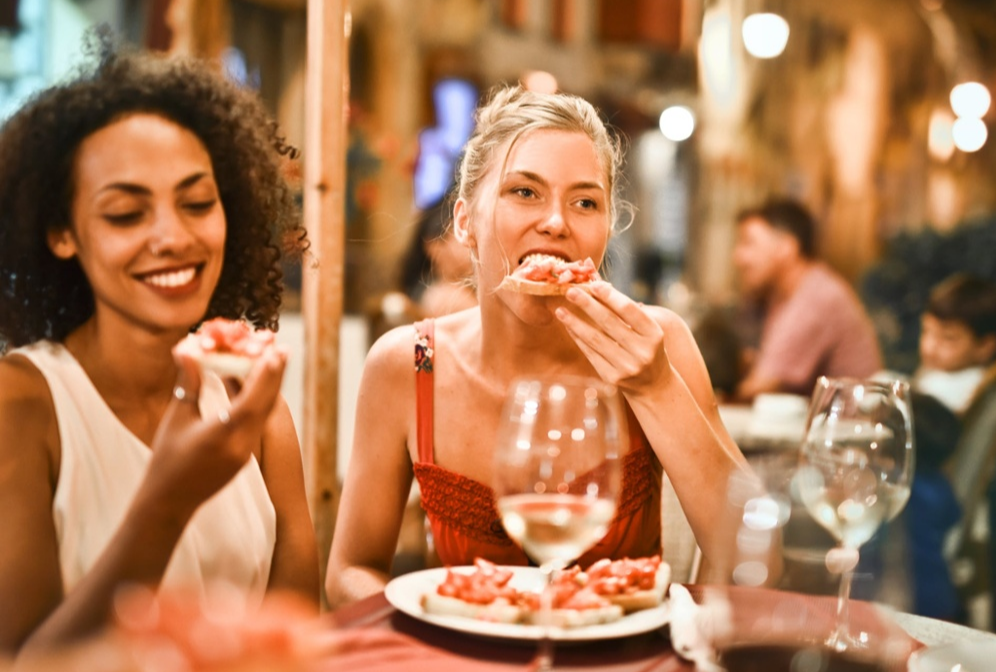 At this time of year, the office is a buzz of excitement for the Christmas period. With corporate gifts, Secret Santa, the office Christmas party and upcoming holidays, there is no shortage of things to prepare for.
However, failing to meet your HR obligations is not a risk worth taking. To help you avoid an HR disaster, here are our top HR tips for the festive season.


Preparing for the Christmas Party
Remind all employees in writing that the Christmas party is a work function and therefore the expectations for conduct and behaviour are the same as if they were at work.
Redistribute relevant policies such as code of conduct, drugs and alcohol, bullying and harassment and social media to remind people of their obligations. If you have not trained employees this year in these key areas, ensure you arrange a refresher session prior to the event.
Be clear about the start and finish times of the event. A strict cut off time should apply to the service of alcohol and if possible employees should be directed to leave the venue at the finish time. Make it clear that employees who wish to continue onto another venue are responsible for their actions as the official work party has ceased.
Appoint a Senior Manager who is happy to be responsible for keeping an eye on things and can take quick action in the event of an incident.



Prior to the Christmas Party / At the Christmas Party
A staff Christmas party is a fabulous way to thank your team for their contribution during the year. It can also be an invaluable way of team building and strengthening relationships between colleagues, which could have a sustained positive impact as you move into next year. There are, however, some risks that businesses should carefully manage in the lead up to the event and on the night itself:
The venue – whilst going on a boat, skydiving, go-karting or paint-balling can seem like something different and exciting, it is best to go with a function that has minimal risk of accident or injury. An accessible venue with good access to transport and with plenty of food and non-alcoholic drink options is preferable. Food should be hearty and substantial particularly if alcohol is being served. It can be a good idea to conduct a risk assessment of the venue and location prior to the event and mitigating any risks.
Alcohol – many people are able to enjoy a couple of drinks without incident. However, there are always one or two who take it too far. For this reason, it is not recommended to have self-serve alcohol. Ensure that professionally trained bar staff have the responsibility of serving alcohol and ask them to let a Senior Manager know if anyone is appearing inebriated or acting inappropriately. This Senior Manager should be prepared to take action such as ceasing alcohol service or safely sending people home if it looks like behaviour might escalate.
Transportation – getting people home safely is important. Providing a private bus, taxi vouchers, or the company Uber account will ensure that employees are less likely to get behind the wheel if they have chosen to have a couple of drinks.
Secret Santa and Gifts
Part of the joy of Christmas is giving. However, an office Secret Santa has the potential to go very wrong. It is important to remember that people's appetite for and tolerance of jokes vary greatly and you cannot assume that someone will not find something that seems benign to you, terribly offensive.
If you want to have a Secret Santa, ensure clear guidelines around what is acceptable and point out that the gift should never cause any embarrassment to the recipient.
Gifts from suppliers and clients should be carefully monitored and distributed. Ensure that you remind employees about your policy on receiving gifts and hospitality. Large hampers should be shared between the team to ensure everyone feels valued.



Christmas & Mental Health
Christmas can bring out the best in people, and it should be a time of happiness and joy. However, for those who have mental illness, Christmas can be an especially stressful and challenging time.
Family tension, financial pressure, loneliness, combined with pressure to attend a myriad of parties and events can be a perfect storm with devastating results.
Ensure that your employees are not pressured to attend events and try to incorporate some non-alcohol activity as part of your celebration if possible.
Keep an eye on vulnerable employees and remind the team of your Employee Assistance program, noting your awareness that this time of year can be difficult for some of us. Don't start next year with a stress claim on your desk!


Christmas can be a wonderful time, don't spoil it by having Fair Work jingle their bells at you!