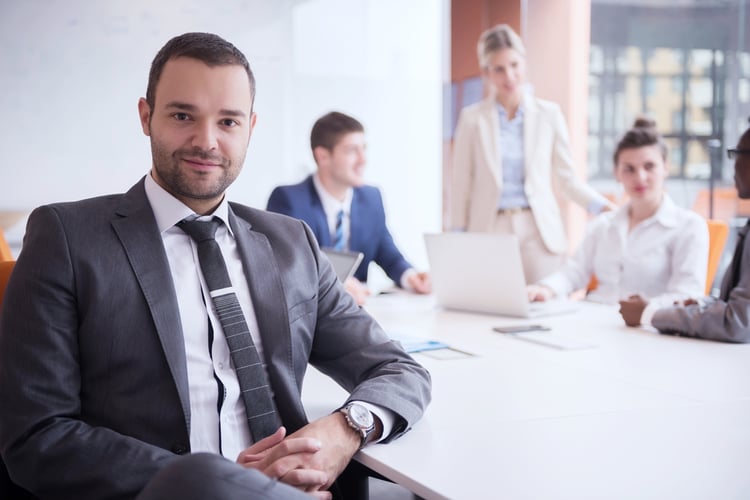 The transition from 'positive and productive team member' to 'effective leader' is far from simple.

Juggling the complexity of their new role, the number of direct reports and the time spent with each is particularly challenging in the first instance, which is why preparation is crucial. In fact, it could be one of the best investments your business makes.

However, many businesses underestimate the support new leaders require; which can erode confidence and diminish individual and team performance.

The importance of successfully navigating this transition cannot be overstated.

Gartner research found that employees that report to Managers who coach effectively are 40% more engaged, exhibit 38% more discretionary effort and are 20% more likely to stay at their organisations than those who report to ineffective coaches.

Ensuring you nurture, harness, and develop your key talent becomes a business-critical exercise that aims at iterative and continual improvement, which is what leadership is.

However, expecting to immediately 'install' leadership capabilities into great individual performers is a recipe for disappointment and a potentially damaged culture.
As leaders ourselves, we must provide a realistic opportunity for development by providing the tools, support and guidance necessary to develop strong leadership capabilities.

To help you get started, here are five fundamentals.


1. Developing emotional intelligence
A leader is responsible for positively influencing their team, treating others with compassion and empathy, and understanding how their behaviour impacts others.

You must equip your leaders with the appropriate coaching and mentoring skills to show compassion, empathy and understanding to their team. For example, build in mechanisms for your Managers to have regular check-ins with their team (we recommend 1:1s take place fortnightly) and equip your leaders to be able to ask the right questions and listen to their team's responses.


2. Creating a safe space for leaders and a space for discussion
We encourage all leaders to engage in continuous mentoring, including peer-to-peer discussions where they share their leadership experiences, concerns and opportunities for development in a safe and constructive forum.

3. Redefining what success looks like
In discussion with your Managers, take the time to evaluate their operational and leadership responsibilities and identify how they want to transform into a leader.

Specifically, define what success looks like now, in 6 months and 12 months, so that together you can set a practical plan for their leadership journey.

4. Building your Managers' leadership repertoire through ongoing development
Explore training programs that help your leaders to build a technical skillset, such as holding productive performance development conversations or participating in an effective recruitment process.

A culture of continuous learning where employees and leaders round out their skills will enable your organisation to be better positioned for profitable growth.


5. Creating collaboration and partnerships in your workplace
Managers with effective stakeholder management skills lead from the front and take a collaborative and inclusive approach to achieve business goals.

Showcase to your emerging leaders the long-term value in building and maintaining mutually beneficial partnerships both internally and externally.


Taking the next step
Businesses are having to re-imagine how they attract and retain great talent, with workplaces of the future bearing little resemblance to any universally accepted 'normal' office environments that existed even three short years ago.

We are in an era where effective leadership is as important as ever. If you show empathy and transparency in your own leadership style, your leaders will follow suit; they will feel part of a trusted, supportive, exciting and inspiring environment.

If you are looking for a tailored support program that builds strong, effective leaders, then get in touch with us. We can help you ensure your business is equipped with the leadership capabilities needed for the road ahead.