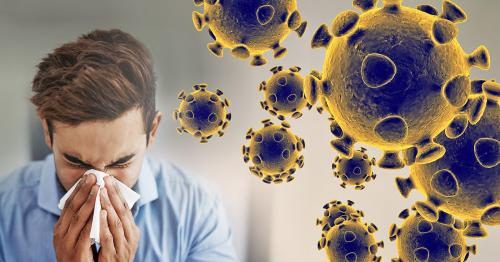 Many business owners and managers are becoming increasingly concerned and unsure of what to do in relation to Coronavirus to minimise the risk of infection and transmission amongst their teams, while ensuring business continuity.
Firstly, I want to highlight the importance of keeping updated with the latest medical advice. Head to the Department of Health website, for regular and timely advice. Also for the latest travel advice and alerts, head to the Smart Traveller website.

Whilst not wanting to cause alarm and anxiety, it's important to start implementing revised business practices and planning for any government advice or actions that may impact your businesses and your team more broadly.

Also, your team may have many questions, feel anxious and unsure as they too navigate this situation.

Some of the important areas you need to understand are:
Health and Safety
As an employer, you have a duty to provide and maintain a safe workplace. You therefore need to consider health and safety procedures to prevent employees from contracting and spreading the virus and ensure that all employees are aware of their obligations in this regard.

Your work health and safety obligations may extend to measures ranging from mandatory quarantine of employees in the event of them arriving back in Australia from overseas from midnight on 15 March, by exploring whether they can work from home, for example.

One particular factor to consider to minimise the spread of the infection, is ensuring strong hygiene practices and ensuring all employees have access to adequate facilities for washing hands with soap and water or alcohol-based hand sanitiser.
Alternative Working Arrangements
You may want to consider implementing temporary flexible work arrangements with employees who may be impacted. Flexibility in the form of hours, location and pattern of work could assist with social distancing whilst maintaining productivity.
Access to Leave Entitlements
Understanding employee rights and your obligations in respect to paid leave can be confusing, so you need to understand when you can ask someone to take unpaid leave, paid personal leave and or paid annual leave.


We have developed ­a practical guide to provide you with answers, resources, links and information to help you navigate this uncertain time, which you can download here.

If you need help developing & implementing any plans for your business, advice on how to best communicate with your team, or any other HR advice, please feel free to get in touch with us.